DWI
DWI Lawyer in The Woodlands
Defense Against Charges of Driving While Intoxicated/Driving Under the Influence
If you need a DWI attorney in The Woodlands, Ronnie Yeates is the attorney for you. DWI arrests are stressful. Many people arrested for a first DWI are experiencing their first time with the criminal justice system. If you are concerned about the possible penalties, you must have a successful and experienced attorney to represent you. Trust Ronnie Yeates to fight to do everything possible to win your case. Ronnie Yeates has over 25 years of experience in criminal matters. He has a wide range of experience dealing with cases.
Contact Us for Legal Guidance Following a DWI Arrest
Save yourself the stress and hire a DWI defense lawyer to fight the charges against you. If you're charged with a DWI, make sure to call Ronnie Yeates. He will use all available resources in your case.
Contact us online or call (832) 957-9077 to get started on your case.
Free Consultations Available
Put Our Experience on Your Side
Attorney Ronnie Yeates has over 20 years of experience in criminal law. Get the representation you need by filling out an online contact form or calling our team today: (832) 957-9077.
DWI Arrests
During a traffic stop, police almost always ask drivers if they have consumed alcohol. You don't have to answer. Most motorists will respond with something like "just one or two," which is often an underestimation about how much they drank. The police won't stop there if they see other signs and think you are intoxicated. Most cops will want to continue investigating after receiving confirmation you have been drinking, regardless of the amount. If the police have probable cause to believe your car contains incriminating evidence, they can search it without a warrant. An officer might notice or smell something during a DWI investigation, causing them to suspect the car contains drugs. If this is the case, police might be justified in searching the car's interior, trunk, glovebox, and other closed containers, such as backpacks. Driver consent is another reason to search your car. If you permit the police to search your car, they can — and will.
The officer who arrested you claimed that they had reasonable suspicion to pull you over. They administered a sobriety check, read you your rights, and then placed you in handcuffs. You were most likely requested to submit a chemical sample through a Breathalyzer test once you arrived at the station. After everything was said and done, you were probably placed in a cell until you paid bail or were taken to court. Pay attention to the details of your arrest — looking for errors in this stage can help you avoid DWI charges.
The standard field sobriety test consists of the horizontal gaze nystagmus test (eye), the one-leg stand, and the walk-and-turn tests. These tests are used to determine whether a person is intoxicated; they are subjective and provide more evidence to police officers. Texas law doesn't require you to take them, but refusing to take these tests could result in an arrest.
A PBT device (also known as a portable breath test) is a handheld device police use to determine a driver's blood alcohol content. These devices can allow police to estimate a driver's BAC quickly and easily. The results of a PBT are not as reliable as breath or blood tests performed at a hospital or police station. A PBT test is not admissible as evidence for trial, but rather, it is another clue officers use to determine whether there is probable cause to make a DWI arrest. If the police believe there's probable cause to arrest for impaired driving, you will be cuffed and taken to the local police station or jail. Police usually confiscate your driver's license when you are arrested for DWI and give you temporary paper driving permits. The temporary permit lasts for 40 days or until there is a negative finding at the Administrative License Hearing, whichever is later. You will be cited and booked by the police at the jail. You will usually remain in jail until bail is posted or a judge frees you on your "personal recognizance." If you were detained on Friday and weren't bailed out, you can spend the weekend in jail.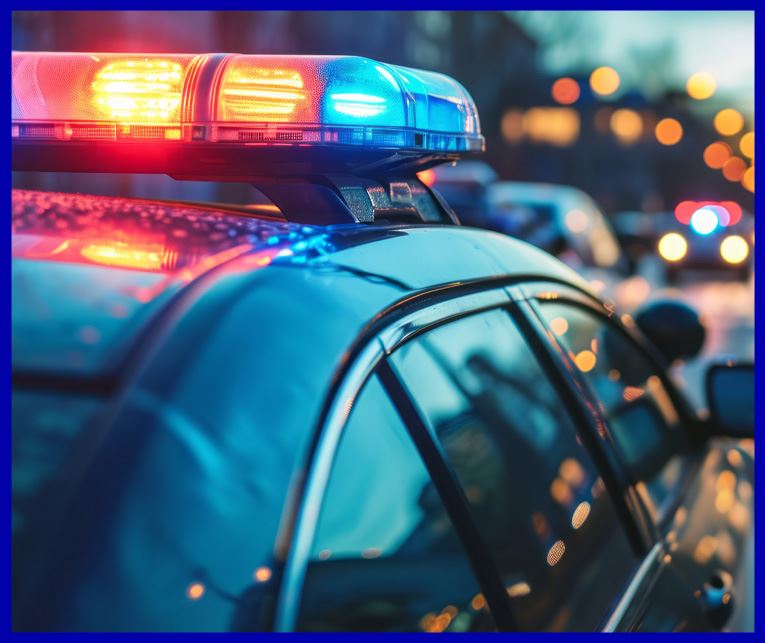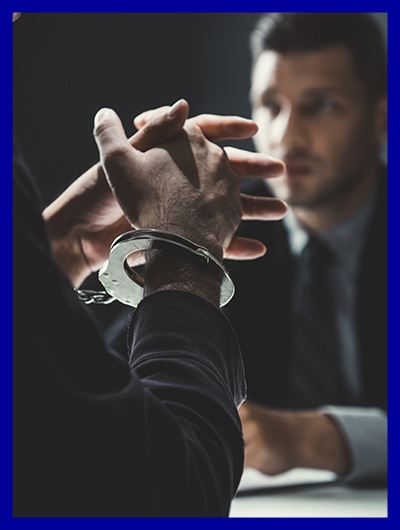 A judge will read through the charges against you at your arraignment hearing and ask you to plead guilty or not guilty. Your plea will determine when your next court date is set. Despite how tempting it may be to forget about this, you should not plead guilty until you have spoken with an attorney. DWI convictions can cause problems in everything from getting future employment opportunities to renting a house to securing a rental agreement. If you have the right legal team, you can still dismiss DWI in Texas, even if you're guilty. Except in exceptional circumstances, you have the right to have a bail set within 48 hours after your arrest. The bail would be determined based on your criminal history, the status of your charges (felony or misdemeanor), whether any person was injured or killed, and any connections you have within your community. Before you are released, the judge might also place conditions, such as the installation of an ignition interlock device on your vehicle. You can bring your lawyer to the hearing if you are unsure about the requirements of your bond.
Continue Reading
Read Less
Penalties for DWI
Driving while intoxicated by alcohol or drugs (DWI) is a serious criminal offense in Texas. DWI can be a result of a blood alcohol content (BAC) above .08%, being intoxicated with drugs, or being intoxicated with both alcohol and drugs. Commercial driver's license holders (CDL) can also be charged with DWI if they have a blood alcohol concentration (BAC) of more than 0.04%. Underage drivers (under 21) can also be charged with driving under the influence (DUI) if they have any detectable amount of alcohol in their system.
If you refused to take a blood or breath test, had a BAC of greater than 0.08% while driving a non-commercial motor vehicle, or a BAC of 0.04% while driving a commercial motor vehicle, your license is at risk for suspension/disqualification. Within 15 days of the date the suspension notice was served, you must request an ALR hearing. Your license will be suspended 40 days from the date that you were served notice is a hearing is not requested. After laying out the charges against you, the judge will give you the chance to plead guilty or not guilty. If you plead not guilty, your case will be reset for another date. You will be sentenced if you plead guilty. Unless dismissed or found not guilty, the DWI charge will remain on your criminal record forever.
A first DWI offense is a Class B misdemeanor if your BAC is greater than .08% and less than .15%. It can result in a sentence of between 72 hours to 180 days in jail, a maximum $2,000 fine (not including the mandatory $3,000 state fee), and a driver's license suspension of up to one year. If your BAC is at least .15%, it is a Class A Misdemeanor, and you can be penalized with up to one year in jail, up to a $4,000 fine, a suspension of your driver's license for up to one year, and a mandatory state fee of $6,000. A second DWI is also a Class A, which can result in a sentence of 30 days to one year in jail, a maximum $4,000 fine, a license suspension of up to two years, and a $4,500 or a $6,000 mandatory state fee. A third DWI offense is a third-degree felony, which can lead to a sentence of between two and 10 years of imprisonment, a maximum $10,000 fine, license suspension for up to two years, and a mandatory state fee of up to $6,000.
Texas' implied consent law requires all licensed drivers to consent to a breath test or blood draw to check their blood alcohol content or detect any drugs in their system. Refusing to submit to a post-arrest chemical testing will result in your driver's license being suspended for 180 days for a first offense. A refusal to test after you have had at least one "enforcement contact" with an alcohol or drug-related officer within the past 10 years can lead to a two-year license suspension.
A DWI conviction is be a permanent record you carry around, making it difficult to find employment, get housing, apply for college/university, and lead a normal lifestyle. A Texas DWI conviction will remain on your criminal record for life. DWI convictions are not eligible for expunction (removal). A person convicted of DWI in Texas may be eligible for an order of nondisclosure (record sealing) under certain circumstances.
Testimonials From Former Clients
"From the first five minutes of my initial conversation with Ronnie, he seemed to know exactly what I was going through and I knew he was who I needed"

Bert S.

"From day one he listened and made sure I was taken care of"

Jason B.

"I trusted him throughout the process and he always kept me informed and made me feel at ease."

Lorissa P.
Contact Us Ready to Discuss Your Case?